Author: Phil Geoffrey Bond
Narrator: Jenn Lee
Length: 50 minutes
Publisher: Chess Books/Above Deck Entertainment
Producer: Audiobook Empire
Released: April 15, 2021
Genre: Fiction

Mrs. Parsons lives a quiet life in a small cottage in the woods on the outskirts of town, having woken next to her husband Lloyd, and has gone about with her normal routine every day for the past 50+ years. But on this most extraordinary day, she will venture out into the world, reclaiming her place in it and, in so doing so, rediscover herself.

In this lush, romantic short tale from Phil Geoffrey Bond, the simple life is revealed as not so simple at all.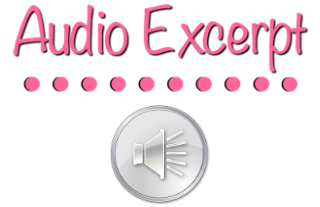 PHIL GEOFFREY BOND is an award-winning author, best known for his collection of short pieces, All the Sad Young Men, and the celebrated picture book, My Friend, the Cat, based on the popular stage show. Often mixing dramatic prose with live theatre, his original pieces My Queer Youth, The Disney Diaries, My Friend, the Cat, My Roaring Twenties and Small Town Confessions have been embraced by a wide range of off-Broadway audiences. As a playwright, Phil has developed work at The Sundance Theatre Lab (The Citadel), and many regional theatres throughout the states. A fixture on the NYC nightlife scene, he is a seven-time MAC (Manhattan Association of Cabarets), two-time Bistro and one-time Nightlife Award-winner. Currently, he is the writer/producer/host of Sondheim Unplugged, now enjoying it's 6th year at Manhattan nightspot Feinstein's/54 Below. 2016 will see the release of his debut novel, The Last Year at Low Tide (Chess Books). In 1993, he was awarded the Presidential Medallion from President Clinton on behalf of his work as a young playwright.

After 20+ years as professional NYC actor, I stumbled into some documentary voiceover work. From that moment on, I knew the trajectory of my career had been changed forever. I adore narrating and doing VO, and every job feels like a gift.

Q&A with Author Phil Geoffrey Bond
Was a possible audiobook recording something you were conscious of while writing?

Not at all. I wrote this when I was in my early twenties, before such things existed.

How did you select your narrator?

My dear friend Jenn Lee Andrews began narrating books -- she's a wonderful actress with whom I've worked before many times. It was just a natural fit. She's sublime.

How closely did you work with your narrator before and during the recording process? Did you give them any pronunciation tips or special insight into the characters?

No - she invented it all herself, marvelously.

Were there any real life inspirations behind your writing?

I grew up in a small town in Indiana with rural towns, rivers, creeks, etc., named after Native American tribes. That's really the background for the sense of place in the story. The characters are just my own imagination, although I think we've all known people like Maybelle, at least.

Are you an audiobook listener? What about the audiobook format appeals to you?

I'm a novice and have no experience here. However, I remember "Books on Tape." I eagerly devoured, after I'd read it, Katherine Hepburn's book, "Me," which she read herself.

If you had the power to time travel, would you use it? If yes, when and where would you go?

I would have liked to have seen Judy Garland at Carnegie Hall on April 23, 1961.

If this title were being made into a TV series or movie, who would you cast to play the primary roles?

Meryl Streep as Maybelle. David Stratharian as Lloyd. Glenn Close as Emma, the friend from the dance -- former Miss Fire Engine. The young couple in the restaurant could be cameos by Lily James and some dashing young gentleman.

What do you say to those who view listening to audiobooks as "cheating" or as inferior to "real reading"?

I'm new to it, as well. But I do appreciate hearing a human voice embody my words and, if it gets people paying attention to the written word, I'm all for it.

How did you celebrate after finishing this novel?

I throw a plate and a glass into the lit fireplace aka Kathleeen Turner in Romancing the Stone. Then I pet my cat, Romeo.

What gets you out of a writing slump? What about a reading slump?

Scotch.

Have any of your characters ever appeared in your dreams?

They mostly come from my dreams, originally.

What's your favorite:

Food - Chinese -- really fried, bad for you chicken - like sesame or General Tso's.

Song - anything sung by Streisand. Also, Etta James, Dinah Washington, Lady Day, Carole King, Maureen McGovern, Sally Mayes, Ann Hampton Callaway, Liz Callaway… the story goes on...

Book - trick question.

Television show - The Golden Girls/anything Star Trek.

Movie - Funny Girl.

Band - rubber.

Sports team - what's that?

City - London.

What bits of advice would you give to aspiring authors?

Don't ever listen to me.

Do you have any tips for authors going through the process of turning their books into audiobooks?

Be absolutely fond of your narrator. I am.

What's next for you?

My partner's 40th birthday was this week and there remains leftover cake in the fridge… probably that.

Q&A with Narrator Jenn Lee
When did you know you wanted to be an audiobook narrator?

I have loved audiobooks for a VERY long time…

How did you wind up narrating audiobooks? Was it always your goal or was it something you stumbled into by chance?

I

t wasn't till i started voiceovers and documentaries where i actually considered maybe it was something I could do too! Then i dove in headlong. It's completely different than voiceover, but its where my heart is if I had to choose.

Did you find it difficult to "break into" audiobook narration? What skill/tool helped you the most when getting started?

Audiobooks are far more complicated than many realize. I, like many others, thought if I somehow could LAND the jobs...i would have all the skills i needed. Once i decided i wanted to do it no matter what it took, I quickly realized that it takes far more than just a love of audio and an acting background

A lot of narrators seem to have a background in theatre. Is that something you think is essential to a successful narration career?

Essential? NO. There are probably milkmen and hairdressers and stay-at-home dads out there who would be great at it...that being said i would say that USUALLY it's an extremely helpful background...because Audiobooks ARE acting. Even non-fiction!

What type of training have you undergone?

I have been working as a union actress in NYC since I was 18, and got all the training which that requires. As far as Audiobooks, i have amazing coaches i work with and i try to learn something everyday that makes me a better storyteller

Are you an audiobook listener? What about the audiobook format appeals to you?

I'm a HUGE audiobook fan. I'm always listening to at least two.

What are your favorite and least favorite parts of narrating an audiobook?

(

Aside from the fact that I'd love to read with less flubs LOL.) I like to get things started ...like wanting to open a present immediately! So prepping, while fun, can be a joy kill…. I want to get in that booth!!!

However, when i just get in there and dive deep...it also ends up feeling like a present too. Look at all the fun things I get to narrate!
I just really love the whole thing in the end.

What would you say are your strongest narration abilities?

Gosh, I guess my passion abt it helps make me a good narrator, because i REALLY love it. . And the fact that i am MOST comfortable as an actor...that really helps.

Is there a particular genre you feel unsuited for? Have you ever declined a project because you didn't think you were right for it?

First of all...I'd love to try it all, but so far Sci-fi or Fantasy remain at the bottom of my list FOR NOW! I don't think i would turn down a book if someone thought I was right for it...because they know their vision better than I.

What about this title compelled you to audition as narrator?

Honestly? My first thought was that it LOOKED really beautiful...and then i read that it was going to be a historical romance...which I love!!! Then I found out it was about a couple in Wisconsin...and I was excited. My family is from Wisconsin.

How closely do you prefer to work with authors?

It's one of my favorite parts, and I've been very lucky to call some of them friends.

How did you decide how each character should sound in this title?

I basically cast my books. Every character. But when i say cast...sometimes im thinking of people i know, or animals that inspire me or celebrities. Sometimes I even mix them together! For instance, I might have the look of Betty White in my mind in general, but also a motherly cat...which speaks more to manner and viewpoint.

What types of things are harmful to your voice?

You do have to be careful about choosing unsustainable voices that could hurt your voice.

Have there been any characters that you really connected with?

It's my job to connect with them all! There's a big part of me in everyone, because there has to be. The things i love about myself, the things I remember, the things i wish for...even the things i hate about myself ....These are the things that make ppl who they are, and connect them.

If you had the power to time travel, would you use it? If yes, when and where would you go?

Maybe I'd go to victorian london...i don't know. I've actually never thought about it.

Do you read reviews for your audiobooks?

I do, but I try not to focus on it. Often it's a flavor choice...and just because I love peanut butter...doesn't mean everyone does! I try to look for themes in the reviews I can grow from….and leave it there.

If you could narrate one book from your youth what would it be and why?

There's a book called LITTLE BIG by John Crowley I'd like to get my hands on!

What bits of advice would you give to aspiring audiobook narrators?

Do a lot of research before you think it's for you. Take more than one beginner narration workshop,consult with a few coaches and go on the FB pages to just LISTEN to the conversations for a couple months.

What's next for you?

A GROVE OF MAPLES should come out soon, and I think it's going to be wonderful...thanks to Audiobook Empire and Jenny Knipfer! I also have a Italian spy romance that I absolutely LOVED doing coming out this spring by C De Melo. This summer I'll be in the booth with two contemporary christmas romances by River Ford that I'm really looking forward to recording! Lastly, I'm really hoping for a dual narration this year...fingers crossed!

Bonus question: Any funny anecdotes from inside the recording studio?

I heard a VERY strange sound in my booth one morning. A whirring I feared was coming from my computer or something? I COULD NOT figure it out and I started to panic. I had a deadline and when technical things go wrong it's an absolute disaster for a narrator! I was about to get on an emergency call with my Tech guru when i realized it wasn't coming FROM my computer, but UNDER it.

My 8 week old kitten had literally sandwiched himself in the 4" by 4" space behind my mic and was having a VERY productive nap.


Plugging you into the audio community since 2016.
Sign up as a tour host here.
Join us for the Audio Tour with Guest Post
#thefallofmrsparason #fiction #philgeoffreybond #jennlee
@philginnyc