Perilous Gambit A Mike Stoneman Thriller By: Kevin G. Chapman Narrated by: Kevin G. Chapman ➱ Audio Tour

Author: Kevin G. Chapman
Narrator: Kevin G. Chapman
Length: 9 hours 44 minutes
Series: Mike Stoneman, Book 5
Publisher: First Legacy Productions
Released: Oct. 29, 2021
Genre: Thriller

A murder can sure put a damper on a wedding party.




An unexpectedly hurried marriage in Las Vegas was not what Jason and Rachel planned, but circumstances made it their best option. At least Rachel would have her brother, Jackie, there for the happy occasion. Jason had to find out eventually that Jackie is a drag performer. That surprise turns out to be the least of Rachel's worries.




When the star of the drag show is murdered and Jackie is accused of the crime, Jason and his partner, Mike Stoneman, find themselves out of their jurisdiction and all-in on a complex case that stretches from Nevada to New York to South Dakota and back again. When somebody tries to kill Jackie, being arrested and having to miss the show take a backseat to staying alive.




All this excitement could scuttle the wedding - and could get them all killed - unless Mike and Jason figure a way to take the heat off of Jackie and convince the killers they've made a terrible mistake. But they are not taking no for an answer, and Mike has to risk everything on a gamble that could save the day - or end in tragedy.




Don't miss book five in the Mike Stoneman Thriller series.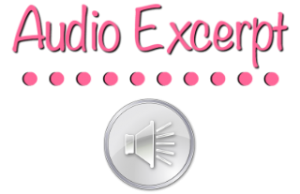 Kevin G. Chapman is, by profession, an attorney specializing in labor and employment law. He is the most recent past Chair of the Labor & Employment Law Network of the Association of Corporate Counsel, leading a group of 6800 in-house employment lawyers. Kevin is a frequent speaker at Continuing Legal Education seminars and enjoys teaching management training courses. Kevin's passion (aside from playing tournament poker) is writing fiction. Kevin's first Novel: "Identity Crisis: A Rick LaBlonde, P.I. Mystery," was self-published through Xlibris in 2003, and is now available via Amazon.com as a Kindle e-book. His second novel,
A Legacy of One
, published in 2016 and was a finalist (short list) for the Chanticleer Book Reviews' Somerset Award for Literary Fiction.
A Legacy of One
is a serious book, filled with political and social commentary and a plot involving personal identity, self-determination, and the struggle to make the right life decisions. Kevin's next novel,
Righteous Assassin (A Mike Stoneman Thriller), was
a much more "fun" read -- it's a page-turner. It has some serious sub-themes, but it's a serial killer chase and it's intended to be enjoyable and easy to read. It was named one of the top 20 Mystery/Thrillers of 2019 by the Kindle Book Review! Kevin has just recently finished book #2 in the Mike Stoneman Thriller series,
Deadly Enterprise,
which was published on December 2, 2019. He has recently completed the narration of books 1 and 2 in the Mike Stoneman Thriller series for audiobook release in 2020. Kevin has also written several short stories, including "Fool Me Twice," the winner of the New Jersey Corporate Counsel Association's 2010 Legal Fiction Writing Competition, which was the genesis of the character Mike Stoneman, the protagonist in
Righteous Assassin
. He has also written one complete screenplay (unproduced so far) and has another screenplay and two more novels currently in the works, one of which is a sci-fi space opera epic. Kevin is a resident of West Windsor, New Jersey and is a a graduate of Columbia College ('83), where he was a classmate of Barack Obama, and Boston University School of Law (magna cum laude '86). Readers can contact Kevin via his website at
www.KevinGChapman.com
.
Q&A with Author Kevin G. Chapman
Q: Does your writing career ever conflict with your career as an attorney?

Kevin: I am constantly juggling my day job and my writing. It is a fortunate side-effect of COVID-19 that, for the last 18 months, I have had very little going on in my personal life (no trips, no shows, no concerts, no movies . . . ). This allowed me to have more time for writing than during normal times. Work obligations often encroach into my evenings and weekends, which would normally be my writing time, but that's to be expected. I've found that I've pared down some of my other leisure activities while I've been busy writing these books. When I have video conferences, my book cover posters are in the background, which stimulates discussion about my books during business calls – so sometimes the writing encroaches on my work, also.

Q: What are the preponderant influences on your writing?

Kevin: As a young adult, I read a ton of science fiction. Edgar Rice Burroughs, Robert Heinlein, Isaac Azimov, Frank Herbert, and others. Those masters are storytellers. They understand how to keep the reader interested and have an arc to their characters. Later in life I started reading crime/mystery authors like Michael Connelly, Sara Paretsky and Linda Barnes, who do the same thing with more realistic stories.

Q: Why have you been drawn to crime-thrillers?

Kevin: In the mid-90s, I wrote my first mystery, which was a PI story. As a lawyer, I'm always thinking about legal issues, and crime stories that touch on legal subjects have always fascinated me. I decided not to write about lawyers, but I might change my mind down the line and create some stories more about law and less about crime.

Q: How do you deal with criticism?

Kevin: I like criticism. When I send out manuscripts to my beta readers, I'm disappointed when some of them tell me they loved the story and have no real issues. I want them to tell me what's wrong, what's missing, what doesn't work, etc. I want people to tell me what they don't like so I can make it better the next time. Sometimes criticism is just silly (like a reader who was "shocked" that there was violence in one of the books). That you just shrug off. You can't please everyone. But I always take criticism seriously and think about whether someone's critical comments have some validity and indicate something I can do better in the future.

Q: In fiction as well as in non-fiction, writers very often take liberties with their material to tell a good story or make a point. But how much is too much?

Kevin: As a lawyer, I hate it when authors write scenes where the law is wrong – where the defense lawyer gets to put his witness on the stand in the middle of the prosecution's case, for example. A little artistic license is fine, but don't get it totally wrong. I try to get it "right" as much as possible in my stories as to the things where it reality matters. I never want my readers to say "that would never happen that way." As an example, in book #3, Lethal Voyage, I had a key plot event where the killer entered the victim's state room on a cruise ship without being seen. I later learned from one of my story consultants that modern cruise ships have security cameras in the hallways, so the killer would be on camera and could not enter that cabin unseen. So, I wrote in a lightning strike the night before that knocked out the ship's onboard servers and fried the ability of the security system to record their video images. That's plausible, and it explains why the killer wasn't caught on camera. That's taking a little bit of artistic license, but still keeping it "real." I'm ultimately fine with anything that's plausible.

Q: Do you ever dream about your characters?

Kevin: All the time! I keep a notepad next to the bed so that when I have dreams about possible story lines for my characters, I can jot them down while I can still remember the dream.

Q: How did you become involved with the subject or themes of the Mike Stoneman Thrillers and particularly Perilous Gambit?

Kevin: I can't say that I'm personally involved in drag culture, but it has always fascinated me. I've attended a few drag shows live and watched some of Ru Paul's Drag Race, but I don't personally know anyone who is a drag performer. But, somewhere along the line I decided that Rachel Robinson's brother would be both gay and also a drag queen. This creates conflict in the Robinson family and gave me an excuse to get my characters to Las Vegas (my favorite place). As I got into the writing, I did research and talked to a bunch of people who have more insight than myself in order to learn enough about the drag culture to be reasonably authentic in my descriptions. It was a challenging process. I did not envision when I started the series that I'd be tackling themes of racism (Fatal Infraction) and homophobia in the later books. It just worked out that way.

Q: What were your goals and intentions in this book, and how well do you feel you achieved them?

Kevin: I wanted to show the drag performers (particularly Jackie) as "ordinary" people. They have special talents, and special challenges in their lives, but they are people, with many of the same hopes, fears, worries, and struggles as anyone else. They just happen to be drag performers. My goal was to bring these characters to my readers and bring my readers into this world so that they have an appreciation for those struggles as well as the fact that those people are just people. If that brings some level of acceptance or understanding to some readers, then I'll be very happy. It's also supposed to be a fun story, and tie up the romantic subplots, and I hope my loyal readers will appreciate how those subplots resolve here.

Q: Did you know the end of Perilous Gambit at the beginning?

Kevin: Oh, yes. I try to always start with the ending and work backwards. If I don't know how the story is going to end, I can't start. I'm a compulsive outliner and I have a very detailed summary of every scene in the story, including the ending, before I start the first draft. In this particular story, I kept the final scene secret, even from my beta readers, until the publication draft. Some of my early readers still don't know about the final scene. (I expect to get some phone calls from surprised and excited readers.)

Q: What was the most difficult part of writing your book and did you learn anything from writing your book. What was it?

Kevin: It was very difficult finding the right emotional tone for Jackie and Lizzy as drag performers. As I learned more about the drag culture, I came to realize that there's a lot of hurt and apprehension about cops and authority. I learned some history that made its way into the book, and I changed the tone of the characters to be more cautious and skeptical about cops – even Mike and Jason. When cops have historically pushed you down, oppressed you, and not taken crimes against you seriously, it's hard to trust and have confidence in any cop. That was a concept I had not encountered before.

Q: Where can our readers find out more about you and your novels?

Kevin: My website at www.kevingchapman.com has information about me and all my books. Fans can also follow the Mike Stoneman Thriller facebook group.

Q: What is next for Kevin G. Chapman?

Kevin: Right now, I'm going to take a pause from the Mike Stoneman story. Perilous Gambit ends in January of 2020. There's a reference to Helene DiVito's sister dying of a respiratory illness. That's all I ever want to write about COVID-19. So, the next story will not begin until the summer of 2022 at the earliest. For the next few months, I'm going to see what life is like when I'm not actively working on the next book. I've cranked out 5 books in 3 years, while working a full-time day job, so I'm due for a rest.
Sensitivity Readers (Targeted Beta Readers)
By Kevin G. Chapman
If you're an indie author like me, you probably already know the value of beta readers. In a well-planned book production process, you should send out an early manuscript (even before you send it to your editor) for beta reads. After you have completed a first draft (or second, or third) in which you think the story is pretty well finished, beta readers give you feedback that you can only get from the perspective of different eyes. This is not the copy edit – it's when you find out that there's a huge plot hole you didn't see, or a logical jump you need to explain, or a character whose personality changes without explanation between chapter 2 and chapter 22.
You need to cultivate a bench of beta readers who are objective, tough, creative, and who will tell it to you straight when you need to change something in your story. Having many different people read your draft will always improve your book. You want is to improve your book. Therefore, you should welcome critical comments and use them to fix your draft. Editors are wonderful, but you want the manuscript you send to your editor to be the best it can be. Plus, no matter how good your editor is, he or she can't see every flaw and fix every problem.
The Value of Beta Readers
Here's a perfect example from my own writing. I published Book #3 in my Mike Stoneman crime-thriller series, Lethal Voyage, in November of 2020. In June, after I finished the first draft, I sent it out to ten beta readers. Among other useful critical comments, seven of the ten readers told me that there was a serious lack of action between chapters 3 and 19. In chapter 19, the book really starts moving along when one of the characters aboard the cruise ship is found dead, having fallen (or jumped, or was thrown) from her balcony and landed on a lifeboat five floors below. Was it a suicide? An accident? Or a murder? If the book started there, it would be an action-packed story. It would also be only about 50,000 words. My beta readers told me that I needed to cut down the description of life aboard the cruise ship, and the subplots involving the relationships between the characters. I needed to "get to the action" quicker.
Ultimately, I did cut down some of the scenes, and I also inserted an action sequence, which helped establish the character of the killer. The end product was much improved (and garnered a 5-star review from InD'Tale magazine).
As I worked on book #4, Fatal Infraction (due out this summer), I had my usual batch of beta readers. But I also had two very specific issues that I needed some help with. These issues went beyond the normal beta reader issues. First, I have a character in the story who is British – an investigator from the London insurance company sent to assess whether the cause of death triggers the payment on a $20 million policy. Second, the story includes a significant discussion of racial discrimination and Black protests for social justice. To make sure I got these right, I needed some special help. Enter the "Sensitivity Reader."
The Sensitivity Reader
My British character seemed pretty simple at first. He would be very proper and buttoned-down. He would be a bit of comic relief for the story – a fish-out-of-water trailing along with my New York City homicide detectives. I pictured him as John Cleese in A Fish Called Wanda. I gave him a bowler hat and a series of pressed suits with matching silk handkerchiefs. He wipes the New York grime off chairs before he sits. He also plays an important part in the plot. He was fun to write and I was sure he would be a hit with my readers. And I was right! Most of my beta readers loved him. But one of them is originally from London, now living in New Zealand, and she flagged some issues. You see, my "ear" for British dialogue is based on watching movies, mostly comedies. What works for Monty Python is not necessarily accurate to an English reader.
So, I sent the manuscript out to three fellow authors in the UK and asked them to critique the dialogue and let me know if anything sounded off to an English ear. Boy, did I get back a lot of comments! It turns out that my character was a total caricature of an English insurance investigator – and an offensive one at that. I got so much wrong, from his title to his wardrobe to his word usage. To an English reader, he was a joke – what an uninformed American might think an Englishman would say and do. It was an education. I re-wrote so much after that.
The lesson here is that, as much as I like to think I have a good ear for dialogue, my personal experience is limited. If I'm writing a female character, I always seek out opinions from female readers (including my wife and my daughter/editor). But I had no built-in resources to help me with a British character. I thought I knew, but I was dead wrong.
In this case, my "Sensitivity Readers" were looking for very specific issues where they are more sensitive to the problems than I am. If I have my character refer to someone getting into an elevator, it seems fine. But an Englishman would never say "elevator" – he would say "lift." It's a small issue, but it would drive an English reader crazy, and likely result in a more negative impression of my writing (and a more negative review). Those little details can really make a difference. I'm totally blind to them, so without a beta reader to help me out, I would certainly miss them.
Venturing Into Dangerous Waters
My other issue in this book is one that is fraught with danger if I get it wrong. I'm a White author trying to write dialogue for a Black character who is schooling his White partner on race issues. It may sound great to me, but for a Black reader, if I screw this up it will ruin the whole book. Worse, it could create a negative impression for a wide swath of my readers that will stick to me for all my future writing.
Here again, I needed a Sensitivity Reader – or maybe three or four. I reached out to my Black friends, fellow authors, and readers to get their take on my story and dialogue. At first, I was slightly worried about approaching Black colleagues and asking them for a critique. Would that be insulting? Embarrassing? In the end I put aside any trepidation and just asked. The response was wonderful and supportive. It turns out that my friends and colleagues were happy to help, and even happier to make sure that I got things right and didn't step on myself. We all want things to be accurate. Getting help – and giving it – is part of the process.
Whenever you are venturing in to an area that could be emotional or political, you need to work hard at the research and do everything possible to get it "right."
Look For Subjects Where a Sensitivity Reader Can Help
I'm a lawyer, and noting bothers me more in a book than when the author gets the law wrong. Grrrr. You can't interrupt a witness who is testifying in court, pull him aside to tell him about the newly discovered evidence, and then put him back on the stand to talk about it. Sure, it makes good drama, and might happen on Perry Mason or some TV show or movie – but not on real life. You drop in an incorrect fact like that and I turn off instantly.
We all know lawyers. How hard is it to find one who is willing to check your story for legal accuracy? It's not hard. Do it! Otherwise, you may thrill a large part of your readership, but you will lose your lawyers and others who know that you just bent reality beyond the breaking point. It matters.
Medicine is anther area. Writing about autopsies and Medical Examiners' reports requires specific information and careful study. Psychological syndromes? Financial transactions? Specific foreign locations. The list can go on and on – but you have to be looking for them. When you recognize that you lack the context and experience to go it alone – get some help. You'll be surprised how many people will gladly offer.
Perilous Gambit (A Mike Stoneman Thriller)
Mike Stoneman – Brad Pitt. At this stage of his career, Pitt can pull off the 50-year-old Mike Stoneman and have the grit, but also the humor, necessary. Mike is not in as good physical shape as Brad, so the actor may need to schlump down a bit – maybe put on 10-15 pounds, but he's good enough to handle it. See Brad here:
Jason Dickson – Michael B. Jordan. No brainer here. Michael is the right age, physical type, voice, and attitude for Jason.
Michelle McNeill – [?] – I can't answer that question. Michelle's physical attributes (aside from being petite) are intentionally ambiguous in the books. Even her racial background is not certain. She could be anyone in a short black wig. Casting directors – use your imagination. In book #5, when Michelle steps out of a cab in front of a Las Vegas casino hotel, some celebrity watchers see her and think she's Penelope Cruz. But Penelope is probably too tall.
Rachel Robinson – Lauren Keyana Palmer. Has the right attitude for Rachel. She's a wonderful actress who would bring depth to the role.
Helene DiVito-Rosen – Annaleigh Ashford. No doubt. It would have been Fran Drescher or Marisa Tomei, but they're probably both too old now. Annaleigh would be perfect! It's not the face or the body – it's all about the voice!
https://i.pinimg.com/474x/cd/76/ac/cd76ac48c619810d112f7773d3e552ca--sherri-hill-leveon-bell.jpg


Plugging you into the audio community since 2016.
Sign up as a tour host here.
Join us for the #AudioBook Tour with Bonus Material
#PerilousGambit #mikestoneman #thriller #audiobook #kevingchapman #kevingchapman