Author: Various
Narrator: Elizabeth Klett
Length: 11 hours 16 minutes
Publisher: Spoken Realms
Released: Oct. 13, 2020
Genre: Classics

This collection of 40 fairy tales contains well-known favorites from authors like the Brothers Grimm, Hans Christian Andersen, Oscar Wilde, Charles Perrault, Madame de Beaumont, and Joseph Jacobs. It also collects rare gems from folk-tale traditions around the world, from Germany to China, from Scandinavia to Arabia, from Russia to Japan, and from Italy to Canada. These beautiful, frightening, funny, romantic, and whimsical stories will introduce you to princesses in peril, beastly brides and grooms, adults and children behaving badly, daring and adventurous girls, and clever and devious tricksters. These wondrous tales will be enjoyed by listeners both young and old.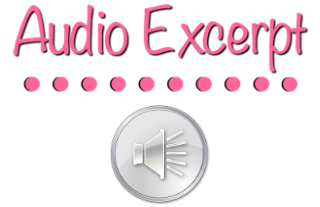 Elizabeth Klett is an English literature professor by day and an audiobook narrator by night. She has been a professional audiobook narrator since 2011 and has produced over 200 titles for ACX, Bee Audio, Findaway Voices, Spoken Realms, and Tantor Audio. She trained as an actor at Drew University and holds a doctorate from the University of Illinois. She loves reading (and teaching) fiction, drama, and poetry of all kinds, and delights in creating distinctive voices and accents for literary characters. An absolute Anglophile, Elizabeth has narrated dozens of books in a British accent, despite the fact that she's originally from New Jersey. Her expertise in analyzing and understanding literature makes her recordings particularly enjoyable for her listeners.

Narrator Elizabeth Klett's Top Ten Reasons to Listen to Wonder Tales
To hear some of your favorite fairy tales. I've chosen stories that many listeners will recognize, particularly in the opening section, which is called "Princesses in Peril," and includes classic favorites like "Snow White," "Sleeping Beauty," and "Cinderella."
To hear different versions of your favorite fairy tales. Although I think listeners will be familiar with some of the tales, the versions included here might actually be new to them. For instance, did you know that in Charles Perrault's 17

th

century version of "Sleeping Beauty," the story doesn't end after the prince and princess get married? It actually gets much stranger from there!

To hear fairy tales you've never heard before. Along with familiar stories, I've chosen some that are probably unfamiliar to many listeners, such as "Chonguita, the Monkey Bride" from the Philippines, "Catskin" from England," and "Lu San, Daughter of Heaven," from China.
To travel (virtually) around the world. These stories come from all over the globe! Although many of them are from Europe, they also come from countries like Japan, Canada, India, Russia, and the Middle East.
To make connections between stories. You'll find as you listen that there are surprising connections between some of the tales, even though they come from very different places. See how many of these you can find!
To celebrate strong and resilient heroines. One of my goals in putting together this collection, particularly the stories in part 4, was to show that fairy tales are not just about pretty princesses, but also about brave and adventurous girls.
To explore the dark side. Many of these stories are darker and more disturbing than the fairy tales you may remember from your childhood. See, for example, the Brothers Grimm tale "The Juniper Tree," which features a song about cannibalism!
To take delight in tricksters. The stories in Part 5 are focused on clever and devious tricksters, who are ubiquitous figures in fairy tales and world mythologies.
To enjoy being read to. Listening to fairy tales is an experience that many of us can remember from our childhoods, and can still enjoy as adults.
To find the happily ever after. Although not all these stories conclude with an HEA, many of them do, even if the characters sometimes take surprising or unexpected roads to get there!

Q&A with Narrator Elizabeth Klett
How did you wind up narrating audiobooks? Was it always your goal or was it something you stumbled into by chance?

I started narrating as a volunteer for LibriVox.org, a site that provides free recordings of public domain works. I worked for them from 2007-2015, and served on their administrative team for part of that time as well. I think it's a wonderful project, and it provided me with great experience to take into professional audiobook work. I recorded about 60 solo projects for LibriVox of my favorite classic authors, like Jane Austen, Charlotte Bronte, and Edith Wharton, and contributed to hundreds more projects as part of a group, especially dramatic works. I trained as an actor in college and shifted to audiobook narration once I finished graduate school, when I started working and didn't have the time to try and do stage work anymore. Right now professional audiobook narration is my secondary career, alongside my "day job" as a literature professor, and it serves as a continual source of inspiration!
Are you an audiobook listener? What about the audiobook format appeals to you?

Absolutely, yes! I love audiobooks and listen to them all the time. I actually think there's something primal and comforting about the listening experience; perhaps it reminds us of what it was like to be read to as a child. I think it's a different way of experiencing stories, and one that also hearkens back to the origins of literature, which were oral, not written. People have been telling stories out loud far longer than they have been reading them.
What would you say are your strongest narration abilities?

I think I'm particularly good at doing character voices and accent work. I love coming up with how a character should sound, and how their voice communciates their personality. This is connected, for me, to why audiobooks are compelling – because they make us experience story and character through sound. Also, I think I've become skilled at doing a certain range of accents, particularly British and Irish accents, even though I was born in New Jersey. Narrating an entire book in a British accent has come to feel second nature to me at this point.
Is there a particular genre you feel unsuited for?

I haven't narrated many non-fiction titles, not because I don't think I'm suited to them necessarily, but because I think my strengths lie in fiction. I do enjoy certain kinds of non-fiction, however, and wouldn't mind doing more of them. For example, recently I co-narrated a collection of academic essays about Star Trek, which was great fun!
What about this title compelled you to audition as narrator?

Wonder Tales is an unusual project because I didn't audition; I came up with the project myself from start to finish. I teach a class on fairy tales and have been interested in them for years now, and I wanted to put together my own fairy tale collection. I decided to arrange it thematically, and came up with five sections for the book, and arranged the tales themselves within those sections. This reflects how I like to teach the class: by "tale type," putting related stories next to each other, so that we can see how they are similar and different. How is it different, for example, when the story's hero is a girl, rather than a boy? Hopefully listeners will enjoy hearing some tales that they know well, and others that they may not be as familiar with.
How closely do you prefer to work with authors?

I really enjoy working with authors, especially those with whom I have long-term relationships that go back for years. Returning to their books feels so comfortable, like coming home. For example, I just finished narrating the latest book by Abigail Reynolds, who writes the "Pemberley Variations" series of Pride and Prejudice-inspired novels, which are always wonderful to work on.
How did you decide how each character should sound in this title?

There are so many great characters in fairy tales, so it was a lot of fun to record this project! Many of the stories involve animals, like the croaking frog in "The Frog Prince" or the wolf in "The Three Little Pigs," so I tried to make them sound as animalistic as I could. But I also got to voice a lot of evil witches (like Mother Gothel in "Rapunzel" or the sea witch in "The Little Mermaid"), imperious stepmothers, and handsome princes, so I tried to make those as vivid for the listener as possible, but without making them sound like cartoons.
Who is your "dream author" that you would like to record for?

One of my favorite living authors is Margaret Atwood, so getting to record something she's written would be an absolute dream. I love her intelligence and sense of humor, as well as the ways in which she revises and retells sources like fairy tales and classic authors such as Shakespeare.
What do you say to those who view listening to audiobooks as "cheating" or as inferior to "real reading"?

As a literature professor, I'm a big fan of the written word and of actual physical books, so I would never recommend that anyone stop reading them. However, I also believe that listening to audiobooks is not "cheating," nor does it mean that you "haven't read" a book if you listen rather than read words on a page. I think both are forms of reading, and both are enjoyable and intellectually stimulating. Listening can give you a way of experiencing a book that reading can't; right now, for example, I'm listening to Ta-Nehisi Coates read his book Between the World and Me, and it's a very powerful experience, since he is speaking about his own life.
What's next for you?

I am about to start narrating The Whispering House by Elizabeth Brooks for Tantor Audio, and I'm excited because it's exactly the kind of book I love to narrate: a haunting story set in rural England. It's so enjoyable to create the mystery, suspense, and sense of place for the listener.
.


Plugging you into the audio community since 2016.
Sign up as a tour host here.
Join us for the Audio Tour with Narrator Interview and Top 10
#wondertales #classic #fiction #audible #fairytales